Get real estate for free
How to get your investment dollars out as quickly as possible so you can reinvest.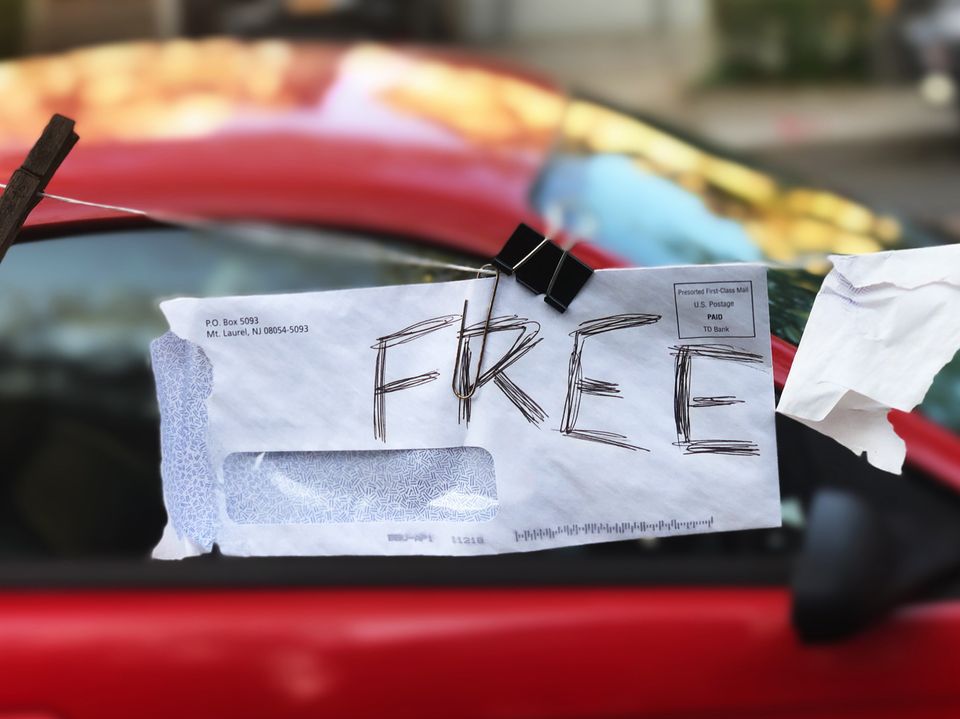 Sounds like pure clickbait, doesn't it? But it's accurate. I learned this lesson too late. But here it is, so you won't.
The velocity of your investment returns matter. In simple terms for real estate investing: if I invest $100 out of my pocket, how long before I get my $100 back and I keep the property?
Paper returns are great. Maybe the property you invested in has gone up by 20% in a year. You've made money (on paper). Or maybe you only put 10% down and so your return-on-equity is 25%+. Again, you returns are great (on paper) but your cashflow might be limited. The problem with paper returns is you quickly run out of hard dollars to buy new properties. Unless, that is, you're flush with cash. Otherwise your ability to buy multiple properties dries up fast.
The ideal situation is you buy a high cash flow property. Simple. Buy something with your $100 (leveraged, of course) and then get $33.33 cash flow back every year for the next 3 years.
Of course the catch is these properties are not readily available. You might get lucky in a rural area, or with an off-market storage unit or something similar. But opportunities like this don't really exist. The nearest I've come is buying a 3-unit multifamily from a desperate pair of sellers which will take ~5 years to get my invested cash 100% back in my hand.    
Here's the process: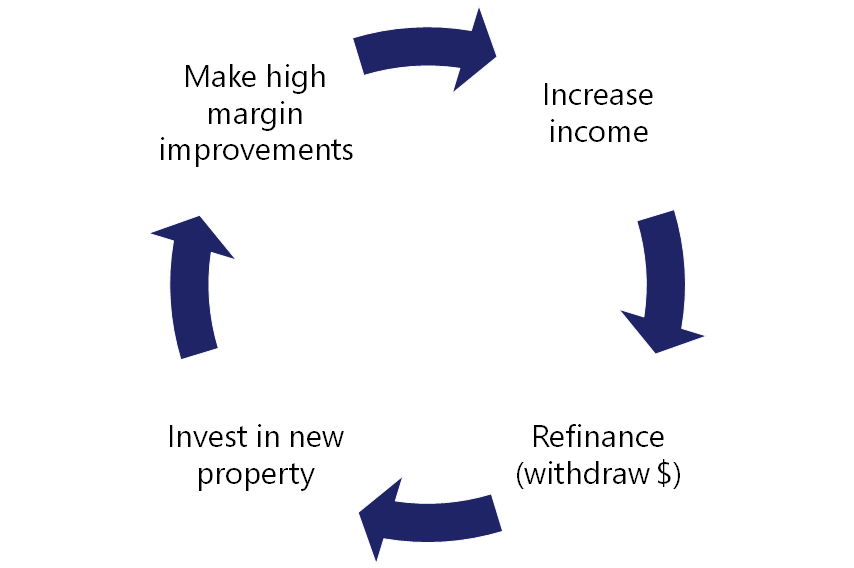 First, make improvements to boost cash flow
Make improvements to your investment to increase rents or get more revenue through add-ons (parking, storage lockers, water bill reclaim etc.). Add-ons are usually high margin. I wrote about this approach a while back: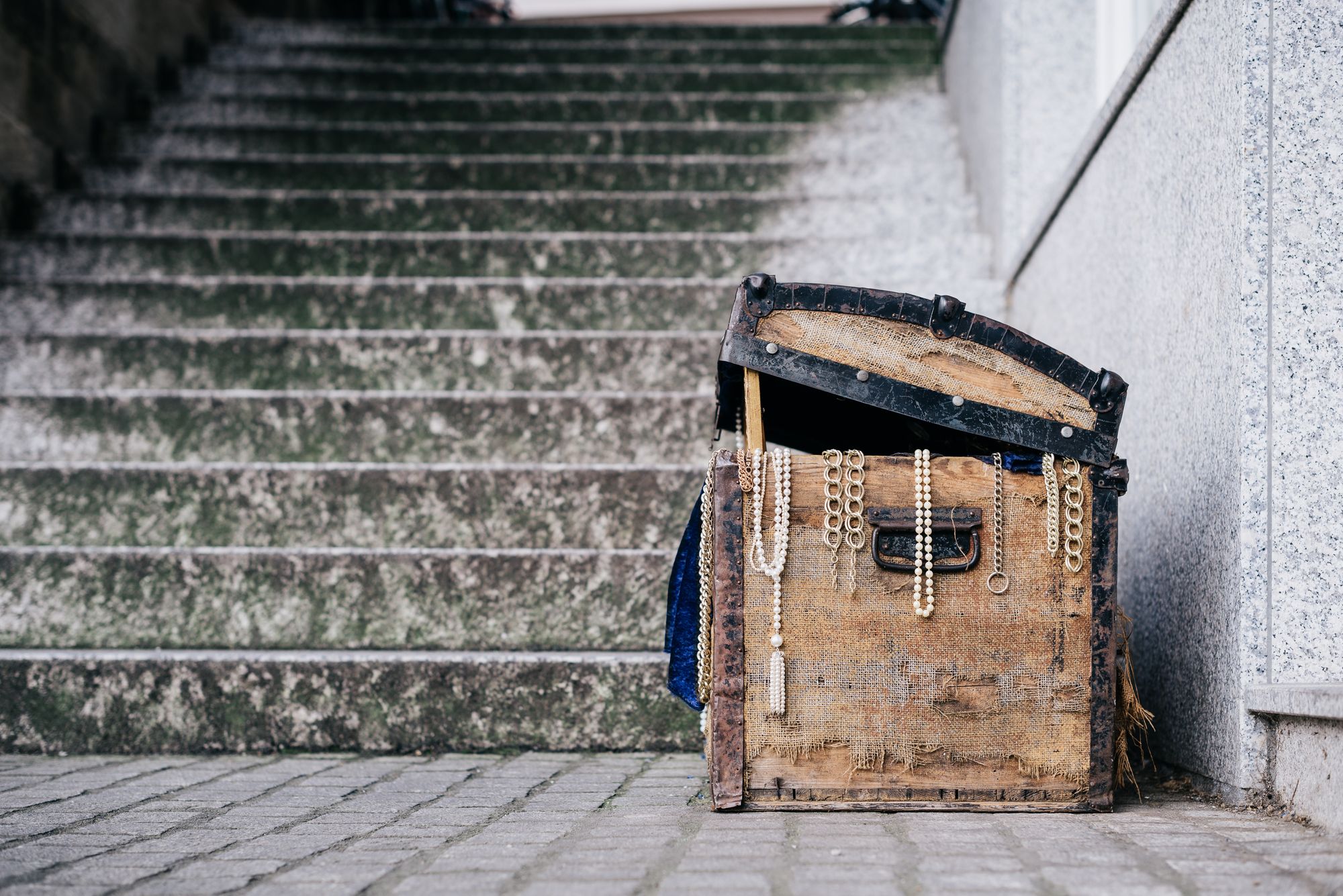 As an example, I recently refurbished a condo for $35K and increased rents by about 13%. Payback was less than 12 months. I also started charging $165 for the car parking space attached to the condo rather than bundling in the rent. Both activities boosted cash flow.
Secondly, refinance and withdraw your investment
With higher cash flow comes higher valuation. If you were to sell your investment property you would get more money for it based on the cash flow. This is where CAP rates come in handy: there is a "going rate" for a particular geography, building type etc.
So now you go back to the bank and ask for the building to be refinanced. In my opinion the ideal situation is if:
I can pull my original investment out
I can take some extra dollars beyond my original investment
The building remains cash flow positive
I now own an income producing building and I've got money to reinvest. I try and do this on a four to five year cycle. Can it be done quicker? Probably. But I'm still trying to be the laziest landlord and not spend my time doing big refurbishments.
Don't forget...the dollars you pull out are tax free. They're not income dollars. (Effectively you're deferring taxes because the value of the building has gone up and when you sell you'd pay tax at that point).  
---
Remember: make improvements to boost cash flow then refinance and withdraw your investment.
The higher the velocity, the more investment real estate you'll accumulate. For free.